PURLS
PURLS, or Permanent URLs, are links to web pages that remain stable over time. Not all URLs are permanent - some are "session-based." These will not work after you log-off, navigate away from the page and/or if you click them several hours later.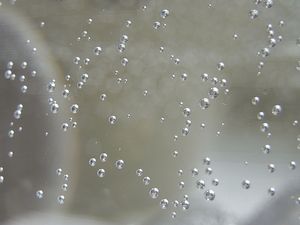 You can use UBC Library Online Course Reserves (LOCR) to create PURLS for your students. To learn more about LOCR, see the Using Course Reserves guide.
Or you can EZproxy your own Persistent URLs.

Click the 'EZproxy' tab above to learn how and when to use EZproxy.
Click the 'Online Materials' tab above to learn how to distinguish between session-based URLs and permanent URLs.
Why should I use a PURL?
Many people would prefer to upload the full-text of an article directly into their online course. That's understandable - to do so is a quick and technically simple process.
According to UBC's Instructor FAQ 2.13, posting a single article from a periodical publication or a book chapter to UBC's secure learning management system may be permitted under UBC's Fair Dealing Requirements, unless this is not allowed under the terms of the licence for the specific e-journal or e-book provided by UBC Library.
Before uploading an article into your online course, check the Library's License Information page to check the permitted uses for the journal or database it appears in.
If a resource indicates that you are not permitted to put its content "in e-reserves" then you will need to provide your students with a persistent link to the article instead.

Note, many journals are purchased as part of a large package and thus, are not searchable by individual title.
If the journal you are interested in is not listed in the License Information Database you can contact your subject librarian or eResources & Access for help.
EZproxy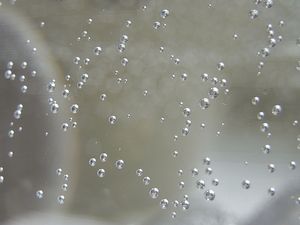 PURLS on their own do not allow the system to authenticate users. This means that your PURLS won't work when accessed from off-campus. To avoid having this happen you must add a special prefix to your PURL. To do this you can:
1) Use our EZproxy Link Generator to do the work for you.
2) OR add the following prefix to each PURL yourself:
 https://ezproxy.library.ubc.ca/login?url= 

This prefix will prompt students to log-in using their CWL before accessing the article, allowing the system to confirm that the user is a current UBC student, faculty or staff-member.
Online Materials
How can I tell if a webpage URL is permanent?
Look at the URL that appears in your browser's address bar and see if the word "session" appears in it. This means that the URL is only valid for your (temporary) session. For example:
Look to see if there's a link on the page that says "Permanent URL," "PURL," "Permalink," "Stable URL" etc. This will be the URL that you will want to use.

Sometimes no such link is offered. In these cases, check to see if there is an option to email a link to the article to yourself.
For example, OVID articles (HTML formats) have a link called "email jumpstart" which will generate a permanent URL for you to copy.
To test a URL, email it to yourself and try to open it from home, another workstation or even just a couple of hours later. If it won't open you've likely got a session-based URL.
---
Digital Object Indicator (DOI)
Another type of permanent link is a DOI – or Digital Object Indicator. DOIs look like this: doi:10.1038/hdy.2011.123.
Using DOIs with EZproxy can be tricky so only use them if no other permanent URL option is offered.

Here's what the DOI looks like on an article's title page:

DOIs need a special EZproxy prefix:
 http://ezproxy.library.ubc.ca/login?url=http://dx.doi.org/ 

As noted above, DOIs don't always work well with EZproxy - you can report problems here
---
Example: Article from a Database
To link to the following article - found using the database Communication & Mass Media Complete – see the instructions below.
"Approaching Emotional Pain--As A Journalist." Nieman Reports 63.4 (2009): 53-54. Communication & Mass Media Complete. Web. 14 June 2013.
Select the correct article from your results list.
Look at the Tools menu on the right side of the page.
Click Permalink and copy the URL that appears in the pop-up window.
If you followed these steps then the EZproxy-generated PURL that you would link to in your course would be: http://ezproxy.library.ubc.ca/login?url=http://search.ebscohost.com/login.aspx?direct=true&db=ufh&AN=47762141&site=ehost-live&scope=site
eBooks and Print
Each ebook platform has a unique way of providing PURLs for its materials - and some platforms do not need the EZproxy prefix.
Instead of figuring out which ebooks need EZproxy simply provide your students with a link to the UBC Library catalogue record for the ebook you want them to read.
Do not use the URL in your browser's address bar - this is session-based.

Instead - you will find the "Permalink" in the catalogue record.
Note, you do not have to add the EZproxy prefix to a UBC Library catalogue Permalink.
Opening an eBook
Each ebook record in the catalogue has an orange "online access" link.
Click the link.
Sign in with your CWL or your Library barcode & pin number.
The ebook should open automatically.

If you are denied access you can report your problem here.
Linking to Catalogue Results
The Library also has a tool which will allow you to create a persistent URL to search results from the catalogue. This is available for author, title, subject, isbn and issn searches. Please refer to the instructions in the Catalogue Links tab of this guide.
More Information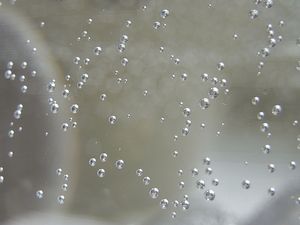 For the University's most current statement and guidelines on copyright, visit the official UBC Copyright website: http://copyright.ubc.ca/
To learn how to check the permitted uses of materials from a particular electronic resource see our License Information page here: http://licenses.library.ubc.ca/
source: http://wiki.ubc.ca/Library:Finding_persistent_URLs_to_Online_Resources
The utility below creates a persistent url for searching the catalogue, suitable for use on your webpage.
Enter the title and/or author, or one of DBCN, ISSN, ISBN or subject. If you fill in both title and author, a title/author keyword search will be done.